Ocala, Florida Business Insurance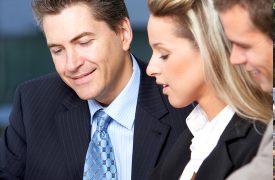 Your Favorite Ocala Florida Commercial Insurance Agency
At Butler Insurance Group, we pride ourselves in evaluating your business insurance needs in Ocala, Florida. We take the time to find out the different challenges your industry may have for insurance concerns and tailor a package that fits your risks. We also look at other exposures your business may have according to your personnel, location and future plans.
Our top-rated companies work with local businesses as well as global providers to ensure even the worst disaster won't affect your business adversely.
Business Insurance Experts in Ocala, Florida
At Butler Insurance Group, we can design a specialized package according to your property, liability, and casualty needs. We are also proactive in identifying any factors that may increase your premiums or change your risk, and provide consulting and risk management options to protect your business.
Welcome to Butler Insurance Group: Your One-Stop Solution for Comprehensive Commercial Insurance in Florida
At Butler Insurance Group, we take pride in being your trusted partner for all your commercial insurance needs in Florida. Our commitment to providing tailored insurance solutions ensures that your business is protected from the unique challenges it faces. Whether you operate a small local business or manage a large corporation, our wide range of commercial insurance options is designed to offer the coverage and peace of mind you deserve.
Why Choose Butler Insurance Group for Your Commercial Insurance Needs?
Experience: With extensive experience in the insurance industry, our expert team is well-versed in understanding the intricacies of various businesses across Florida. We bring this expertise to the table, tailoring insurance plans that address your specific risks and requirements.

Customization: We understand that no two businesses are alike. That's why we work closely with you to design insurance solutions that match your industry, size, and unique needs. Our customizable plans ensure that you only pay for the coverage you truly need.

Comprehensive Coverage: Our suite of commercial insurance options covers a wide spectrum, including liability insurance, property insurance, business interruption coverage, and more. We offer a comprehensive approach to protect your business assets and operations from unforeseen events.

Affordability: We believe that quality insurance shouldn't come at a high cost. Our commitment to providing competitive rates means you can secure robust coverage without straining your budget.

Efficient Claims Processing: In the unfortunate event of a claim, our dedicated claims team is ready to guide you through the process. We understand the importance of timely resolutions and work diligently to ensure your claims are handled efficiently and fairly.

Risk Management Support: Prevention is the key to minimizing risks. Our team offers valuable risk management resources and guidance to enhance your safety measures, reduce potential hazards, and enhance your overall risk profile.
Our Comprehensive Commercial Insurance Offerings Include:
General Liability Insurance: Protects your business from third-party claims of bodily injury, property damage, and more, providing a safety net against legal and financial repercussions.

Commercial Property Insurance: Safeguards your physical assets, including buildings, equipment, and inventory, against risks such as fire, theft, and natural disasters.

Business Interruption Insurance: Provides coverage for income loss and ongoing expenses in the event that your business operations are disrupted due to a covered event.

Professional Liability (E&O) Insurance: Offers protection for professionals against claims of negligence, errors, or omissions that may arise from their services.

Workers Compensation Insurance: Ensures the well-being of your employees by covering medical expenses and lost wages in the event of work-related injuries or illnesses.

Cyber Liability Insurance: Shields your business from the financial impact of data breaches and cyberattacks, including legal fees and customer notifications.
Contact Butler Insurance Group Today!
When it comes to securing the future of your business with top-tier commercial insurance in Florida, Butler Insurance Group is here for you. Contact us today to discuss your insurance needs and explore the tailored solutions we have to offer. Your success is our priority, and we're dedicated to providing the coverage you need to thrive in today's dynamic business landscape.