New Venture Commercial Insurance in Gainesville, Ocala, Jacksonville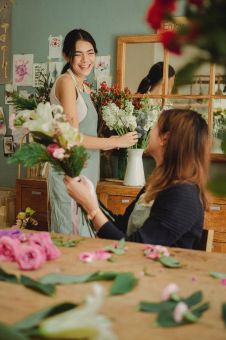 Unlock Your Business Potential with Butler Insurance Group: Your Partner for Comprehensive Commercial Lines Insurance for New Ventures in Florida
Welcome to Butler Insurance Group, your gateway to success for new ventures in the dynamic landscape of Florida. As a premier insurance agency specializing in all forms of Commercial Lines Insurance, we are dedicated to empowering your business with the protection it needs to thrive. Backed by a consistent record of being voted "Best of the Best for Insurance" by the Ocala Star Banner, we proudly stand as one of the top insurance agencies, ready to support your journey towards success.
Why Choose Butler Insurance Group for Your New Venture's Commercial Lines Insurance?
Experience: We understand the unique challenges and opportunities that new ventures face. With our years of experience, we're equipped to provide you with tailored insurance solutions that help navigate the intricacies of starting a new business.

Comprehensive Coverage: Our range of Commercial Lines Insurance offerings ensures that your new venture is protected from the diverse risks it might encounter. From liability coverage to property protection, we have you covered.

Tailored Solutions: We recognize that every new venture is unique. Our expert team works closely with you to understand your business model, goals, and challenges, crafting insurance plans that match your specific requirements.

Recognition of Excellence: Our consistent recognition as "Best of the Best for Insurance" signifies our commitment to providing exceptional service and top-tier insurance solutions, giving you the confidence to move forward.

Responsive Assistance: Throughout your journey, our customer service team is here to guide you. Whether you have questions or need assistance, we're dedicated to offering prompt and helpful support.
Our Comprehensive Commercial Lines Insurance Offerings for New Ventures:
General Liability Insurance: Protect your new venture from third-party claims of bodily injury, property damage, and more, offering a safety net against legal and financial liabilities.

Commercial Property Insurance: Safeguard your business property, equipment, and inventory against risks like fire, theft, and natural disasters, ensuring smooth operations.

Business Interruption Insurance: Ensure your new venture's continuity with coverage for income loss and ongoing expenses in the event of unexpected disruptions.

Professional Liability (E&O) Insurance: Shield your new venture from claims of negligence, errors, or omissions related to your services.

Cyber Liability Insurance: Protect your new venture from the financial impact of data breaches and cyberattacks, including legal fees and customer notifications.
Partner with Butler Insurance Group Today:
For new ventures in Florida, Butler Insurance Group is your trusted partner on the road to success. Contact us to discuss your Commercial Lines Insurance needs and explore the tailored solutions we have in store. Trust in our expertise, commitment to excellence, and consistent recognition as "Best of the Best for Insurance" to protect your new venture's future. Together, we'll navigate the path to success.